I wimped out this year due to the cold weather and we stayed home this year. Turns out we had a great evening with the boys.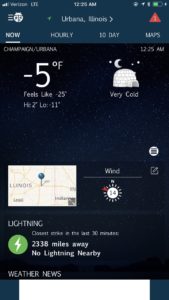 We created our own version of Pictionary. The boys rocked it with their drawings.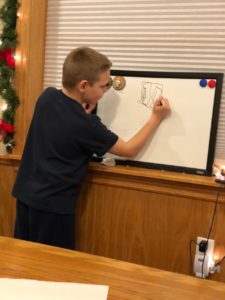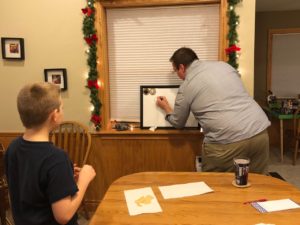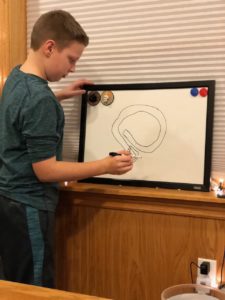 Patrick wanted it noted (by taking a picture) that he guessed three pictures correctly. He was afraid he wasn't going to get any at one point!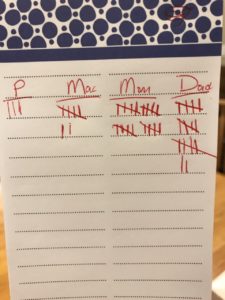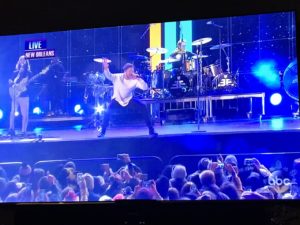 And Mac got to hear his favorite band Imagine Dragons for the last concert performance before the countdown to midnight!