I had great plans to bake and decorate Christmas cookies while Shannon was at sound. The day started out great. The boys and I ran errands. By the time we finished our shopping for Daddy and finally made it home after dinner, it was a little later than I thought. But it was fine. We still had time. So we got busy baking.
Then Shannon got home from church…and the new gun game was ready and just HAD to be tried. So I lost my decorators!
So there sat my cookies. Not decorated.
Till Christmas Eve. I decided to just add a little color to them. It was okay…but not the same as the fun evening I had planned. Until one of my favorite people joined me.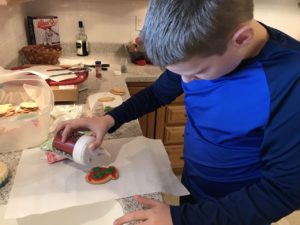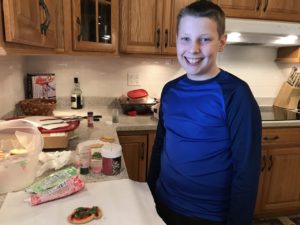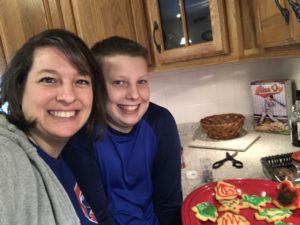 We even had a little competition with making faces with the icing. He said he could do better than my guy on the left. He was right. His was so much better!