Mac decided he wanted his party at Jupiter's this year. Shannon was excited about the idea of not having to get the house ready for guests, so we headed to the games restaurant to hang out with family and friends.
The night before, Mac helped me put the goody bags of tokens together for his guests.  Hot Wheels theme…again. I think this is year three or four with that.
Before leaving, we gave him a couple of presents that were already at the house. Ours and Aunt Tara and Uncle Tom's presents.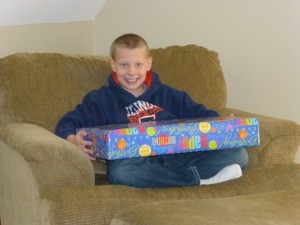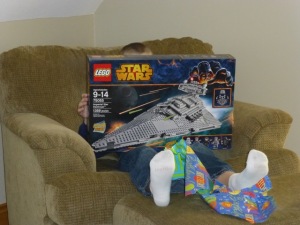 Happy Birthday to my Doodlebug.