We decided for a New Year's Eve at home this year. It's been awhile. And it was nice. We went to dinner then just played games all evening waiting for midnight.  We even convinced Dale and Cheri to stay up the whole time with us!

It takes Sequence, Sequence Dice, Left/Center/Right, Uno, Pictionary and Monopoly to keep us all up till midnight.  Oh and chocolate, coke, wine and Sparkling Grape Juice!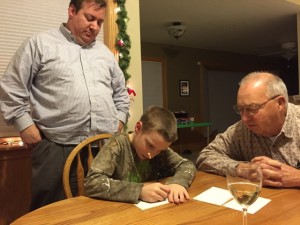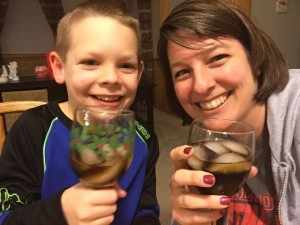 HAPPY NEW YEAR FROM THE MCMAHONS!